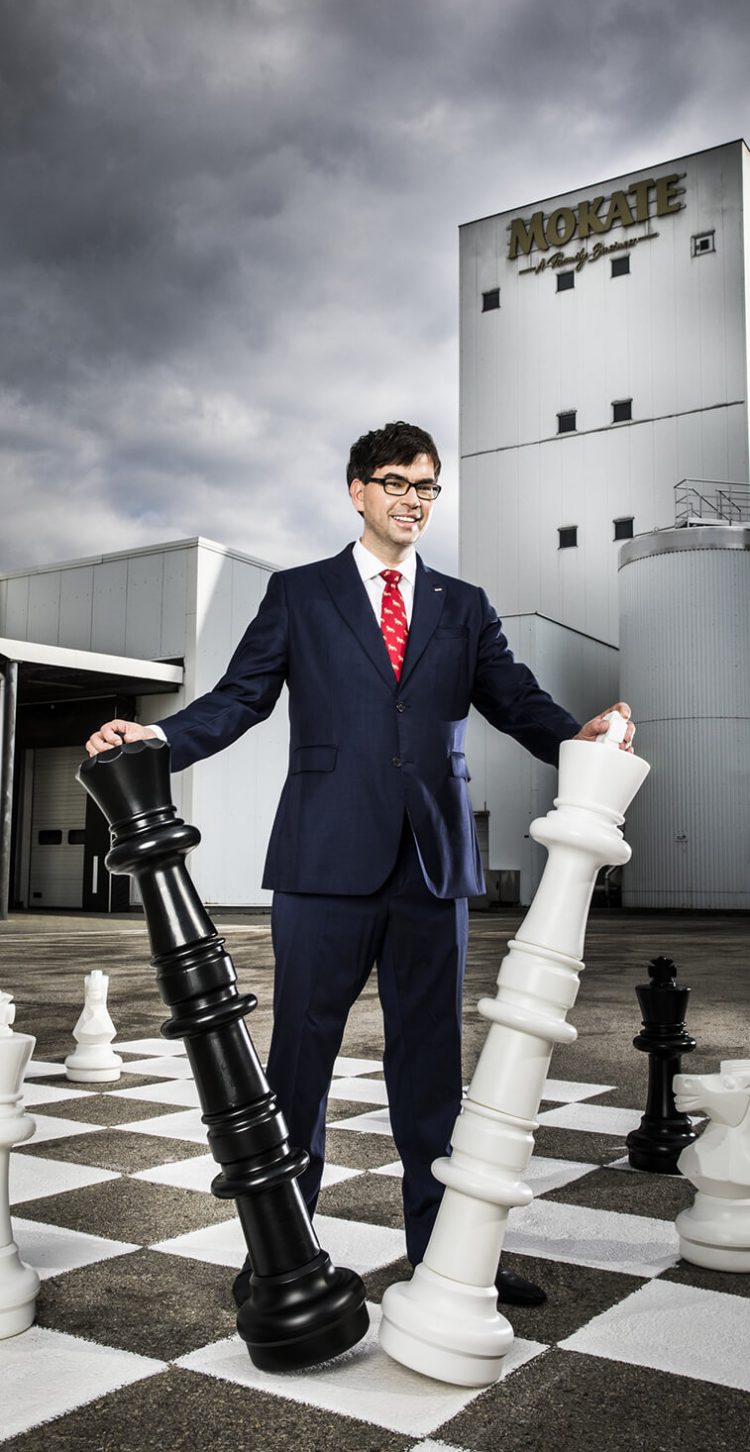 I am the successor and leader of the MOKATE Group Family Business. I gained my knowledge and skills while working my way up from the basics in the areas of marketing, purchasing and sales. Thanks to 20 years of experience in the development of B2B and B2C products (retail, brand and international), and my work on the increase of export by reaching the markets in more than 70 countries, today the MOKATE Group is one of the top Polish export producers, and export accounts for 70% of its revenues. In January 2016, I took over as the President of the Group, and I am responsible for the development of new business directions, create and develop company identity.

I received many awards and commendations for my activities, e.g. Silver Cross of Merit in 2018, Leader of Polish Business, Golden Super Caesar of Silesian Business, EY Entrepreneur of the Year 2018, Manager of the Year 2017, 2018 Master of Business in the Category of Succession, Investor without Borders 2019, ENTREPRENEUR MAGNUS 2018, Outstanding Entrepreneur – Polish African Business Achievements 2019.

I graduated from K. Adamiecki's University of Economics in Katowice (majoring in Management and Marketing). In 2004 I earned a Master's degree in the field of Foreign Trade at the University of London. In the years 2008-2009 I completed post-graduate studies in IMD-AEDP – Accelerated Executive Development Program at the University of Lausanne. In 2012 I obtained a PhD in economics, in the field of management science, at my home university in Katowice.

I have been playing chess since I was a kid, and I promote the game in Poland. I support the development of local communities with the Polish Chess Federation project entitled "Education through chess in school." I regularly co-organise chess tournaments and championships following the principle of "MOKATE makes you think", and I am a committed and active partner of the Polish Chess Federation. My long-term goal is to introduce chess to primary schools as an obligatory subject. In my spare time I enjoy diving, table tennis and basketball. I am fascinated with the African continent.
Privately, I am the husband of Katarzyna Mokrysz, and a father of three: Teresa, Kazimierz and Adam.