"A harmonious family, successful business and interesting personal passions are my triangle of happiness."
Hobby is one of the elements of my "triangle of happiness". I am a big fan of chess. My fascination with this sport started back in my childhood, when my dad taught me how to play at the age of five. Today, I actively participate in various tournaments, if I only have the time. I believe that chess is wonderful training for the mind. Chessboard battles teach concentration, planning and strategy. In this regal game, there are various, sometimes even very complex scenarios and the possibilities of using complicated tricks. Besides cool and in-depth analysis, reflex is what matters in this game. It was thanks to this discipline that I gained the ability to quickly recognise a situation, anticipate an opponent's moves and plan a sequence of events. In business, it allows me to react more quickly to changes in the market, to stimulate the company's development well in advance and to develop new projects.
We live in very intense times and often have no time to calmly consider the current situation. Chess can be very helpful here. It is not just a sport and mental exercise. It is a philosophy. Mokate regularly co-organises chess tournaments and championships according to the motto "Mokate stimulates thinking". Our company is a partner of the Polish Chess Association. We have also established the Mokate Chess Academy and we support the project of the Polish Chess Association "Education through Chess at School".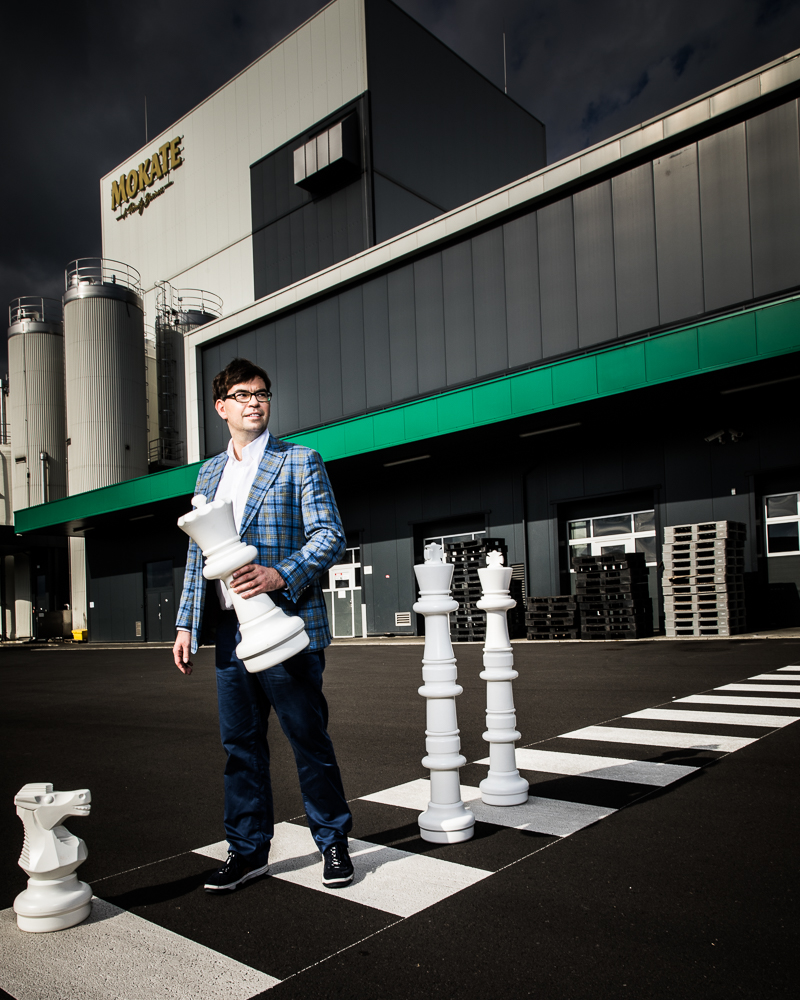 Beating the European chess champion
During the recent team chess championship in Poland, I beat Alina Kashlinskaya in a friendly game. The Russian player has been a chess grandmaster since 2009, and she has held  the title of international master since 2014.
Beating such a successful champion (in a time game) was quite an achievement, despite the fact that it was a friendly game. Alina is a professional, one of the best in the world, which makes me even more proud of this meeting.
However, chess is not my only hobby. In my free time, I like doing other sports with my family, since I believe that it is worth living actively. My favourite sports include table tennis, squash, basketball and scuba diving.